What is
Dorner
Sexy?
Dorner Plastic Surgery offers innovative surgical and nonsurgical procedures to allow individuals in the Dublin and Columbus, OH areas to feel and look their best. Led by board-certified plastic surgeon Dr. Brian Dorner, our state-of-the-art facility is well-equipped with advanced technology, a friendly and knowledgeable team of staff members, and spacious, comfortable treatment rooms.
In our on-site surgical center, Dr. Brian and his team are able provide exceptional results before allowing patients to begin healing in our relaxing recovery area. Through customized treatment plans and quality patient care, our goal at Dorner Plastic Surgery is to offer optimal results to give our patients renewed confidence.
About Us
// Full Page Pop Up Modal
Meet
Dr.
Dorner
Dr. Brian Dorner is a board-certified plastic surgeon who specializes in transformative procedures for the breast, body, and face for both male and female patients. With attention to detail and a dedication to his patients, Dr. Dorner formulates personalized procedure plans to allow each individual to achieve their best results. With advanced training and skill, Dr. Dorner is one of only a few surgeons in the country to provide some of the latest advancements in cosmetic surgery, including rib removal procedures. He has also been highly recognized for his work and was voted "Best Plastic Surgeon" in Columbus by Readers' Choice Awards. To learn more about Dr. Dorner and his various credentials, browse his extensive bio.
Learn More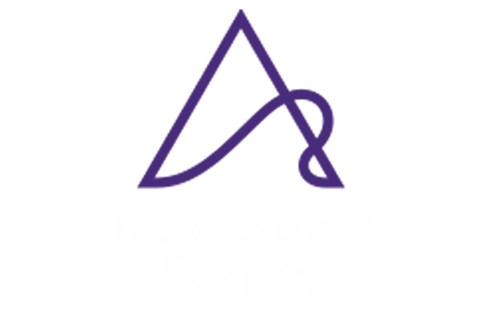 Our
procedures
At Dorner Plastic Surgery, Dr. Brian Dorner and his aesthetic team offer procedures for the enhancement and alteration of the face, body, breast, and skin. Through both surgical and nonsurgical treatments, we can offer transformative, desirable results that will have you looking and feeling your best.
Browse our complete list of services to learn more about how we can help you achieve the appearance you have always desired.
Confidence
and class.
At our facility, each aspect has been carefully curated to allow for an optimal patient experience in a comfortable environment. Our patients are always our top priority, and we work with them to help them understand their treatment options and expected results. Dr. Dorner and his team are always happy and available to answer any questions you may have regarding your consultation or procedure.
View Gallery
Reviews
"I wish I could give more than five stars; AMAZING experience! I've struggled to build muscle/bulk in certain areas of my body my whole life and decided it was time to take action. For about 6 months, I researched options and plastic surgeons, mostly based in LA and NY. I luckily stumbled across Dr. Dorner in my search and I'm so glad I found him. The whole staff is very friendly, supportive, smart and very accommodating. Dr. Dorner made recommendations based on the results I was trying to achieve and I have to say, he knocked it out of the park. I highly recommend Dorner Plastic Surgery."
R.C.
Google
"I had an amazing experience undergoing Ultherapy with Christine at Dorner Plastic Surgery. I was a bit worried about the pain going into the treatment, however, Christine was able to keep my discomfort to an absolute minimum. I would highly recommend this non-invasive, essentially painless treatment!"
A.S.
Google
"Thank you so much Dr. Dorner.😊 and the for the awesome staff and to see Christina. and Ann. You guys gave this girl hope and happiness today,and I'm at peace because I trusted him with my life 6 years ago and did the best scar or a miracle work in such a huge cut during a big surgery. I'm very thankful! please go over to see them!... they are awesome!!! ☺🤗🙏✌"
J.L.
Facebook
"Dorner Plastic Surgery - The front office staff at the office are so warm and welcoming. They go out of theIr way to make sure you are comfortable and well taken care of. The medical staff take the time to ensure you understand what is going to happen and are happy to take whatever time you need to be comfortable with the procedures. Can not say enough good things about this office."
L.E.
Google
"I absolutely love Dr. Dorner and his whole staff! The ladies at the front are so happy to help and make sure your comfortable while you wait. I was greeted with smiles every single time I entered the building! The otoplasty Dr.Dorner performed on me was amazing and I couldn't be happier with the results. He and his staff are highly recommended by me!"
P.L.
Google
Get
In Touch
Our Location
4930 Bradenton Ave.
Dublin, OH 43017
Hours
M T W F 8am - 5pm
TH 8am - 7pm