Dorner Plastic Surgery Specials
Dorner Plastic Surgery Specials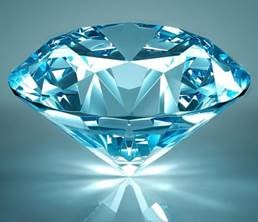 For $99 a month - or $1099 a year - get the benefits of a better you all year round.
Dorner Plastic Surgery has created a VIP program with the best non-surgical anti-aging treatments to keep you looking young and healthy.
Let DPS help you slow down and turn back the signs of aging by proactively fighting fine lines, wrinkles, sagging skin, sun damage and skin discoloration for you.
As a Dorner Diamond VIP you will receive
12 B12 shots – one per month ($420 value). Upgrade to a Lipo B12 weight loss shot for 50% off (one per month)
Dermaplane – one per quarter ($260 value)
15% off laser resurfacing (excluding laser hair removal)
Coolsculpting at $600 a cycle ($200 savings per cycle!)
Advanced access to all DPS VIP events, offers and discounts
Contact Us

Let DPS manage your appointments and Botox/Dysport budget for you!
We have you covered with our new S&F program so you can save time and money year-round with our new Botox/Dysport bank. We will text and call when you are due for your appointments, so you don't have to worry about it.
Here's how it works:
· Dorner Plastic Surgery will give you 10 complimentary units of Botox or 30 units Dysport the day you enroll and pay for your S&F membership ($110 enrollment fee).
· We will set up a recurring monthly payment of $52.50 so you can qualify for VIP pricing and bank 5 units of Botox or 15 units of Dysport every month.
· We will send you a text reminder for your quarterly appointment, call you to confirm it, and apply your banked units to your treatment.
· If you need more than your banked units, as a Set&Forget member, you qualify for discounted Botox at $10.50 a unit or Dysport at $3.50 a unit.
All you have to do is relax, Set&Forget, and let DPS pamper you.
*No cash value. Offers subject to change without notice. Not all patients are candidates for all treatments.
Contact Us